-

Overview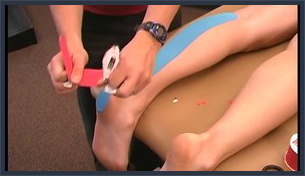 The Achilles tendon, which connects the calf muscles to the heel bone, can withstand significant pressure from physical activities. Achilles tendinitis is estimated to account for approximately 11 percent of all running injuries, as the Achilles tendon provides the momentum to push off to walk or run. Achilles tendinitis, also called Achilles tendinopathy, results from overuse, injury or disease of the Achilles tendon, which causes the area to become inflamed. There are two types of Achilles tendinitis: Non-insertional Achilles Tendinitis - Fibers that are located in the middle portion of the tendon began to develop small tears that cause swelling and thickening. This type of tendinitis is usually found in younger people who are very active. Insertional Achilles Tendinitis - Develops where the tendon attaches to the heel bone in the lower part of the heel. Extra bone growth also called bone spurs form because of this tendinitis and can affect patients at any time, even if they are not active.
Causes
The majority of Achilles tendon injuries are due to overuse injuries. Other factors that lead to Achilles tendonitis are improper shoe selection, inadequate stretching prior to engaging in athletics, a short Achilles tendon, direct trauma (injury) to the tendon, training errors and heel bone deformity. There is significant evidence that people with feet that role in excessively (over-pronate) are at greater risk for developing Achilles tendinitis. The increased pronation puts additional stress on the tendon, therefore, placing it at greater risk for injury.
Symptoms
Paratenonitis presents in younger people. Symptoms start gradually and spontaneously. Aching and burning pain is noted especially with morning activity. It may improve slightly with initial activity, but becomes worse with further activity. It is aggravated by exercise. Over time less exercise is required to cause the pain. The Achilles tendon is often enlarged, warm and tender approximately 1 to 4 inches above its heel insertion. Sometimes friction is noted with gentle palpation of the tendon during ankle motion. Tendinosis presents similarly but typically in middle-aged people. If severe pain and limited walking ability are present, it may indicate a partial tear of the tendon.
Diagnosis
When diagnosing Achilles tendinitis, a doctor will ask the patient a few questions about their symptoms and then perform a physical examination. To perform a physical exam on the Achilles tendon, the doctor will lightly touch around the back of the ankle and tendon to locate the source of the pain or inflammation. They will also test the foot and ankle to see if their range of motion and flexibility has been impaired. The doctor might also order an imaging test to be done on the tendon. This will aid in the elimination of other possible causes of pain and swelling, and may help the doctor assess the level of damage (if any) that has been done to the tendon. Types of imaging tests that could be used for diagnosing Achilles tendinitis are MRI (Magnetic resonance imaging), X-ray, Ultrasound.
Nonsurgical Treatment
Relieving the stress is the first course of action. Treatment involves ice therapy and activity modification to reduce inflamation. Active stretching and strengthening exercises will assist rehabilitation of the gastrocnemius-soleus complex. When placed in a heeled shoe, the patient will immediately notice a difference, compared to flat ground. It is recommended that the patient be fitted with proper shoes & orthotics to control pronation and maintain proper alignment, relieving the stress on the achilles tendon. Tightness in the tendon itself
Can you increase your height by stretching?
be helped by an extra heel lift added to the orthotics. The patient can expect a slow recovery over a period of months.
Surgical Treatment
Not every Achilles tendon injury or condition requires surgery. It is generally understood by doctors and surgeons, that surgery will introduce more scar tissue into the Achilles tendon. This added scar tissue will be problematic, requiring physical therapy and conservative treatment options post-surgery. If not dealt with properly, your ankle and Achilles tendon could end up in worse condition than before the surgery! This is why surgery is only performed as a last resort.
Prevention
Stretching of the gastrocnemius (keep knee straight) and soleus (keep knee bent) muscles. Hold each stretch for 30 seconds, relax slowly. Repeat stretches 2 - 3 times per day. Remember to stretch well before running strengthening of foot and calf muscles (eg, heel raises) correct shoes, specifically motion-control shoes and orthotics to correct overpronation. Gradual progression of training programme. Avoid excessive hill training. Incorporate rest into training programme.

:: موضوعات مرتبط :

:: برچسب ها : What makes you grow taller during puberty? , Can you get taller with yoga? , What causes pain in the back of the heel? ,